After 4 days of broadcasting and more than 44 hours of live, Games Made in France is proud to announce the first results of its 2021 edition, namely:
up to 20,000 spectators connected simultaneously
1.8 million views for 1 million unique viewers
84 games presented by over 60 studios
500,000 clicks on the Steam page dedicated to Games Made in France
A real success for this young event carried by the Ile-de-France association Capital Games.
"The team is very happy to see Games Made in France take French creations so high! It is thanks to the energy and commitment of great streamers, and many extremely motivated associations, that we have been able to wear this 2021 edition and that we are off to a good start for a 3rd edition! " – Hélène Delay, Managing Director of Capital Games.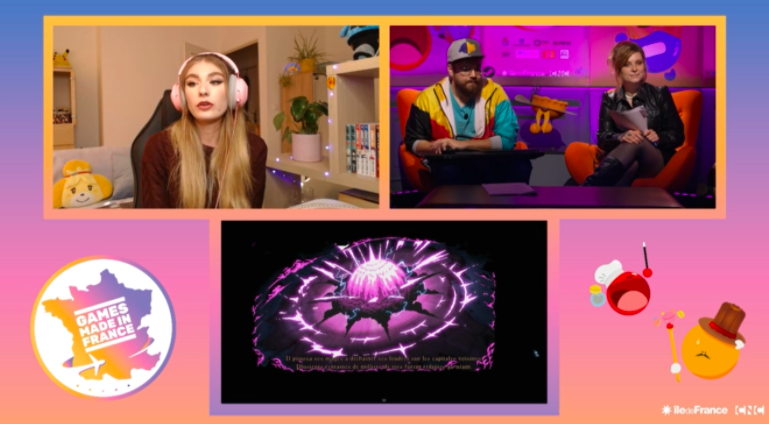 In total, more than 84 games have been presented by more than 60 studios, creators, publishers, associations and streamers. Hosted and hosted by MisterMV, pillar of the French Twitch sphere, as well as At0mium, Trinity and DamDamLive, three other great French streamers and streamers, all met at Gozulting, management and support of the event and played the game of stream in a friendly and relaxed atmosphere, thanks to the welcome from the Games Made in France team.
The opportunity for them to revisit the great French successes of 2021 such as DEATHLOOP (Arkane Lyon) and Humankind (Amplitude Studio) but also to discover some exclusives (Dordogne, Infernax, To Hell With the Ugly) as well as a cascade of games developed by teams from small and large studios across France. All this thanks to the joint work of Capital Games and promising associations in the video game sector: Game Only, Game IN, Atlangames, Push Start, SO Games, Bouftang, East Games, Women in Games et CapGame.
The next appointment is given next year for a new adventure in the world of French video games.